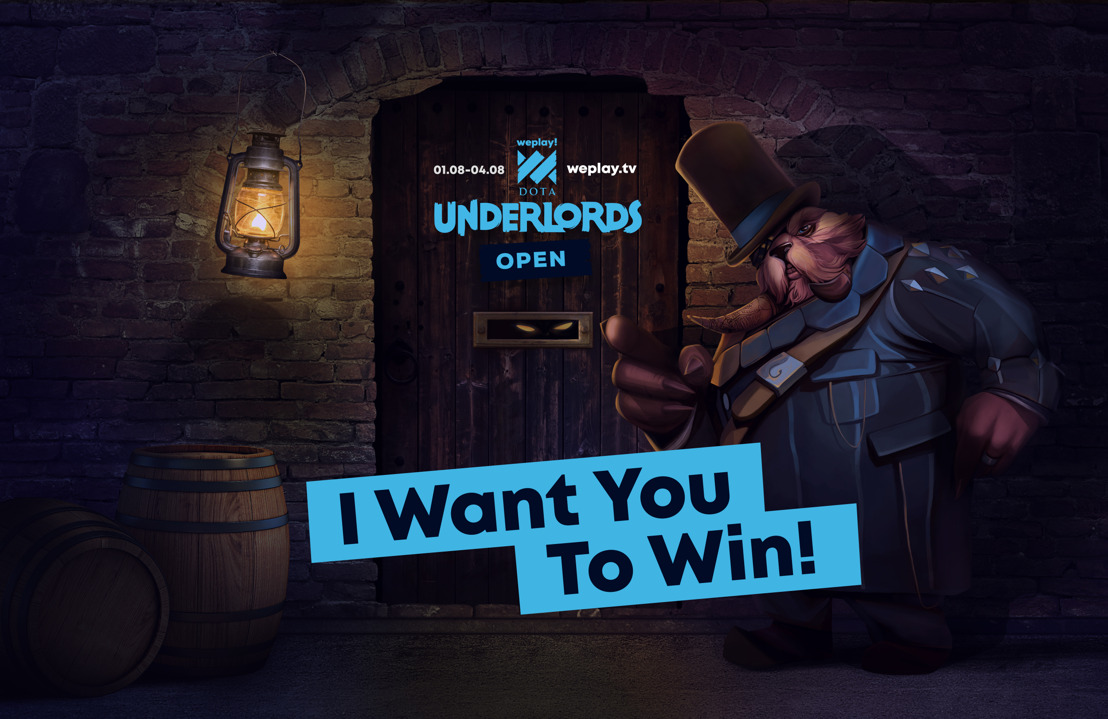 WePlay! Dota Underlords Open: the registration for all comers starts!
Dota Underlords fans from all over the world are welcome to register and compete for the total prize pool of $15,000.
WePlay! Esports has revealed the details for everyone willing to take part in WePlay! Dota Underlords Open open qualifiers. The registration closes on 23th July 11:59pm PDT (24th July 08:59 CEST). The schedule and registration process details are available at WePlay! Esports website.
To sign up for WePlay! Dota Underlords Open participants are needed to have an account at Challonge.com and also join WePlay! Esports Discord channel. Regular announcements and news will be available at #underlords_open_announces group; all communication with the players will be held through Discord.
Dota Underlords Open will have two divisions: Vicious Order (Europe) and Crimson Gang (Americas). The divisions are not region-locked, so players from all over the world can participate. Each round will have three games. The best four players with the highest points move on to the next round. The qualifiers will be taking place until there are only eight players. Those eight players will be invited to the main event, taking place from August 1st to August 4th, 2019.
Players are entitled to participate in qualifiers through multiple regions and, moreover, they can play from a mobile device. Participants are also allowed to stream their games on their private Twitch channels, but they are not allowed to stream the main event (after the end of the qualifiers).
WePlay! Dota Underlords Open open qualifiers start on July 24th and will be taking place till July 28th, 2019. The winners will be invited to the main event with a $15,000 prize pool.
More details of WePlay! Dota Underlords Open tournament are available at WePlay! website.
#WePlay #WePlayDotaUnderlords
Source: WePlay! Esports Press Office
---
Media contact information:
Press inquiries: press@weplay.tv
Press Room: press.weplay.tv
---
More about WePlay! Esports
WePlay! Esports is an esportainment company that combines the best practices of the esports and entertainment fields.
Since 2012, the WePlay! Esports brand has been well-known for high quality organizing and broadcasting withs in the online esports tournaments and LAN finals. This includes tier 1, tier 2, and tier 3 professional teams from the in-house studio to their own Twitch channel. In addition, to the creation and distribution of the esports content to their own media WePlay! Esports, the area of WePlay! Esports expertise lies in competitive gaming services, brands' integration into esports, and media rights sales.
By harnessing what the public is most passionate about – esports and entertainment – the company embraces the opportunities and challenges in esports that empower businesses. They thereby evolve with this valuable global audience in our modern media environment.
The WePlay! Esports mission is to develop the esports industry as a mix of esports and entertainment.
Our partners are:
Teams: OG, Natus Vincere, Alliance, Ninjas in Pajamas, Newbee, Team Vitality, FURIA Esports, AVANGAR, HellRaisers, OpTic Gaming, etc.

Talents: Darick CHARM3R Oswalt, Shannon SUNSfan Scotten, David Impetuous Panda Nolskog, Jacob SirActionSlacks Kannen, Owen ODPixel Davies, Jorien Sheever van der Heijden, Nick BreakyCPK Caras, Kevin Purge Godec, Alexey yXo Maletskiy, Yuriy Strike Tereshenko, Aleksander Enkanis Polishuk, Yaroslav Tekcac Petrushin, Anton 4liver Pavlov, etc.
Media | LinkedIn | Facebook | Instagram | Twitch | Twitter | YouTube | VK