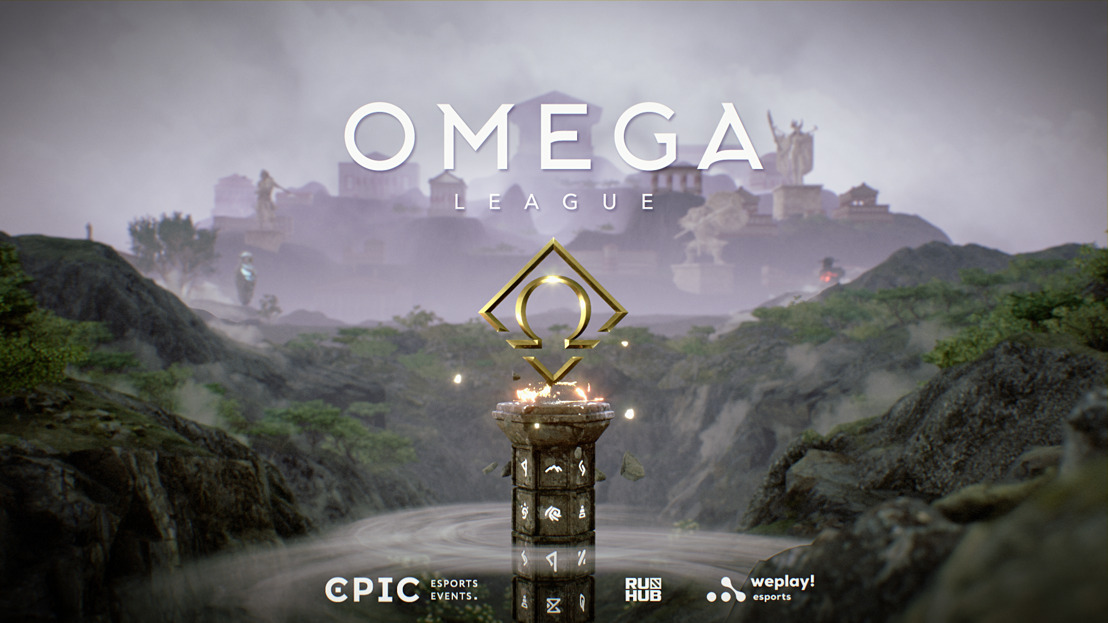 OMEGA League Talent crew
We are ready to present the hosts, casters, and analysts of OMEGA League.
Starting tomorrow, teams from around the world will compete for a total prize pool of $650,000. It's time to announce the talent crew that will be working for the benefit of the global and Russian-speaking communities.
OMEGA League English-Speaking talent crew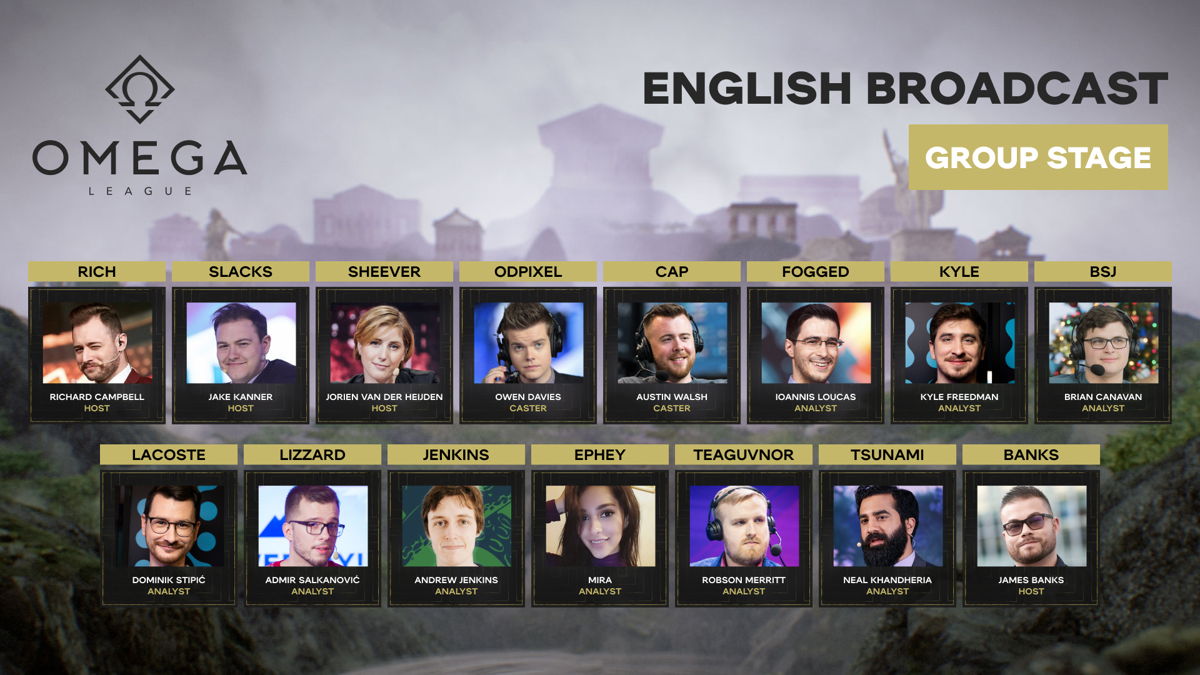 Hosts
On-site casters
Analysts
Off-site casters
OMEGA League Russian-Speaking talent crew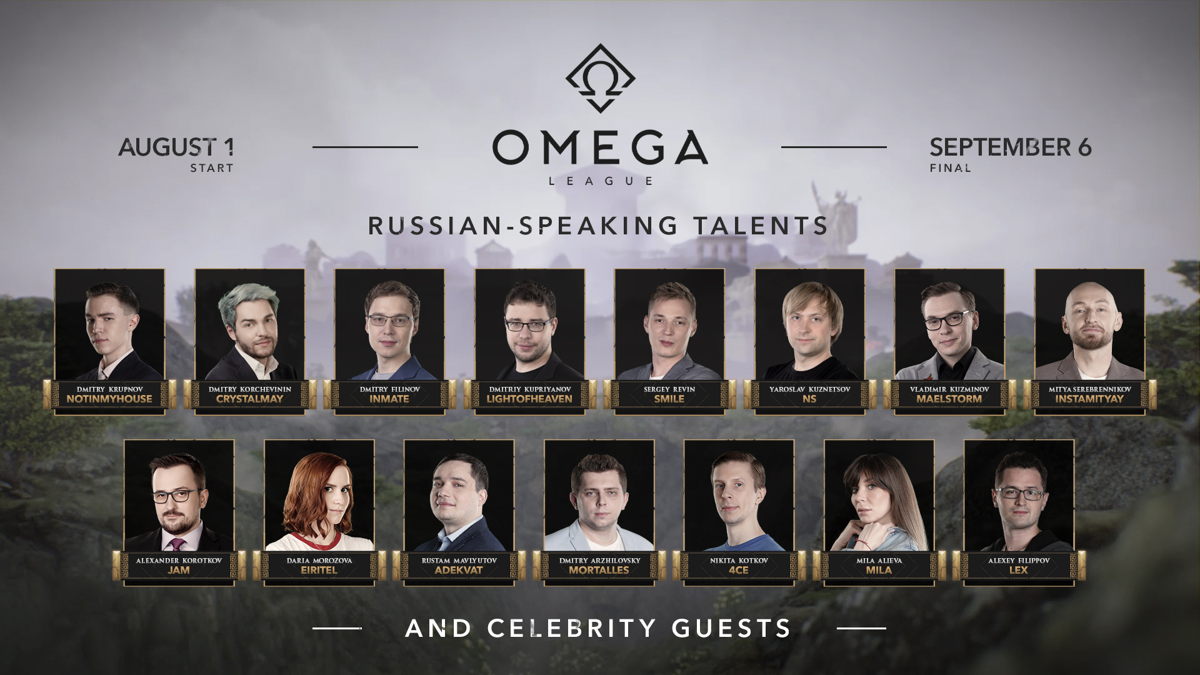 Hosts
Casters
Analysts
OMEGA League is hosted by leading European teams, WePlay! Esports, and Epic Esports Events. The complete European region of OMEGA League competition format scheme can be found here.
Learn more about the event on weplay.tv and our social media: Reddit, LinkedIn, Twitter, and Facebook.
---
#weplay #esports #weplaydota #OMEGAdota
Source: WePlay! Esports Press Office
Date: 07.31.2020
Contact information for media outlets:
press@weplay.tv
press.weplay.tv