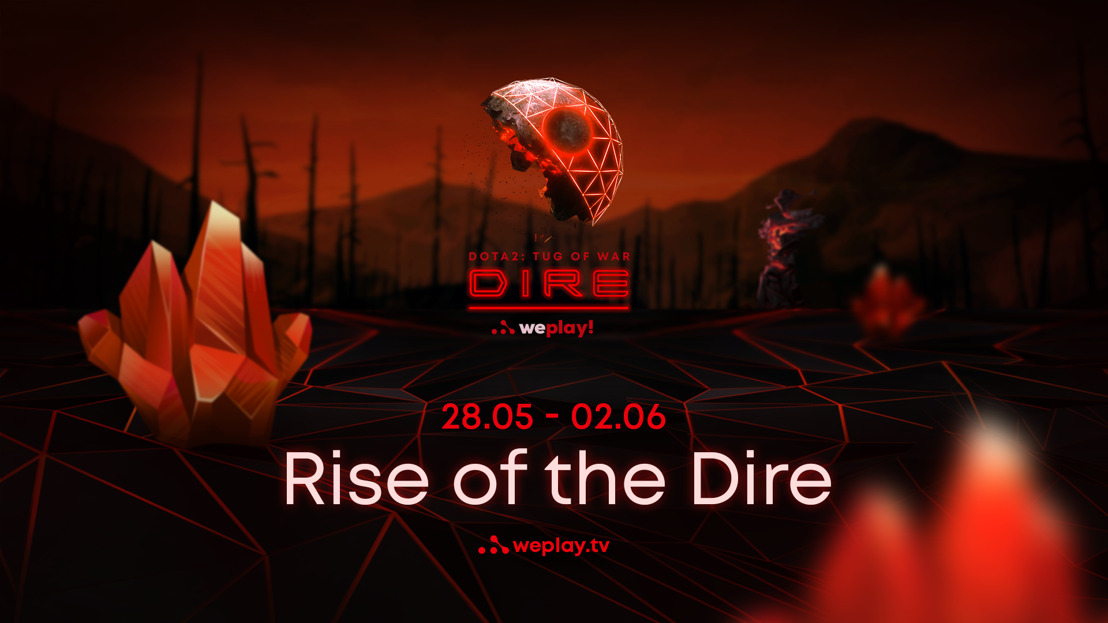 J.Storm, beastcoast and more to fight at WePlay! Tug of War: Dire regional finals
Global quarterfinals at WePlay! Tug of War: Dire have ended, teams are distributed in grids. The next round is all about regional finals for the Americas and Asia.
After a week of high intensity games we got the names of teams to participate in the final matches, which will be held on June 1st, and superfinal on June 2nd.
PaiN Gaming, Infamous, J.Storm and beastcoast will continue competing in the American grid, while in the Asian grid finals we will see EVOS Esports, Neon Esports, Royal Never Give Up and Invictus Gaming. Highlight of their recent matches are below.
Asia Semifinals: highlights review
Neon Esports vs Power of MYSG+AU — 2:0. An obvious one-sided confrontation ended a little at the hour mark, and Neon Esports confidently became the winner of the meeting. They will face a semi-final battle with Team EVOS. The winner of this pair will get a place in the superfinal bracket.
EHOME vs Invictus Gaming — 0:2. This Chinese derby turned out to be a domination of Invictus Gaming. The team has reached the final of the Asian grid with a clear superiority, leaving EHOME behind.
Americas Semifinals: highlights review
Team Anvorgesa vs Infamous — 1:2. The battle between Team Anvorgesa and Infamous was like a constant fight, and it was either one team or another did better. After the decisive fight, Infamous just had to besiege the opponent's defenceless throne and congratulate each other on reaching the semifinals of the American grid.
beastcoast vs Nic Cage — 2:1. The series were dramatic, but in the final confrontation of this match Nic Cage completely forgot about warding. As a result, beastcoast is preparing for a meeting with J.Storm in the semifinal of the regional grid.
Final matches schedule
But the most interesting days with the regional finals are ahead. On June 1st paiN Gaming will meet Infamous in South American Final; J.Storm is set to fight with beastcoast for the sake of North America; EVOS Esports will face Neon Esports in the battle of Asia region; the last match is between the Chinese — Royal Never Give Up vs Invictus Gaming.
June, 1, Saturday:
23:00 CEST (14:00 PDT) — Preshow
00:00 CEST (15:00 PDT) — paiN Gaming vs Infamous (Bo3)
03:00 CEST (18:00 PDT) — J.Storm vs beastcoast (Bo3)
06:00 CEST (21:00 PDT) — EVOS Esports vs Neon Esports (Bo3)
09:00 CEST (00:00 PDT) — Royal Never Give Up vs Invictus Gaming (Bo3)
The games will be broadcasted on WePlay!'s official Twitch channel.
Recently players from beastcoast, Neon Esports and EVOS Esports have shared their teams' goals for WePlay! Tug of War: Dire tournament and spoke to WePlay! Esports representatives on their feelings about the tournament:
Rafael "Rapy" Sicat Palo from Neon Esports: "This tournament has the top teams in Southeast Asia and playing with these guys gives us a big opportunity. We've recently brought back our old player, Flysolo, who is our old captain. We work a lot more on our game again, and we want to compete against the top teams in the region". (Source)
Adit "Aville" Rosenda (hardlaner) from EVOS Esports: "We're very proud to be in this tournament because of a lot of big teams (I mean, SEA). Our goal is to do our best. We aren't expect anything, because we can get upset if reality doesn't meet our expectations". (Source)
Eric "Ryoya" Dong from beastcoast: "We missed the last Major/Minor event of the season so, hopefully, we can get to a LAN as a team before TI, and WePlay! gives us a perfect opportunity to do just that. We need to win this online tournament to secure a spot at the LAN". (Source)
---
For more details please visit WePlay! Esports.
#WePlay #TugOfWar #WePlayDota2
Source: WePlay! Esports Press Office