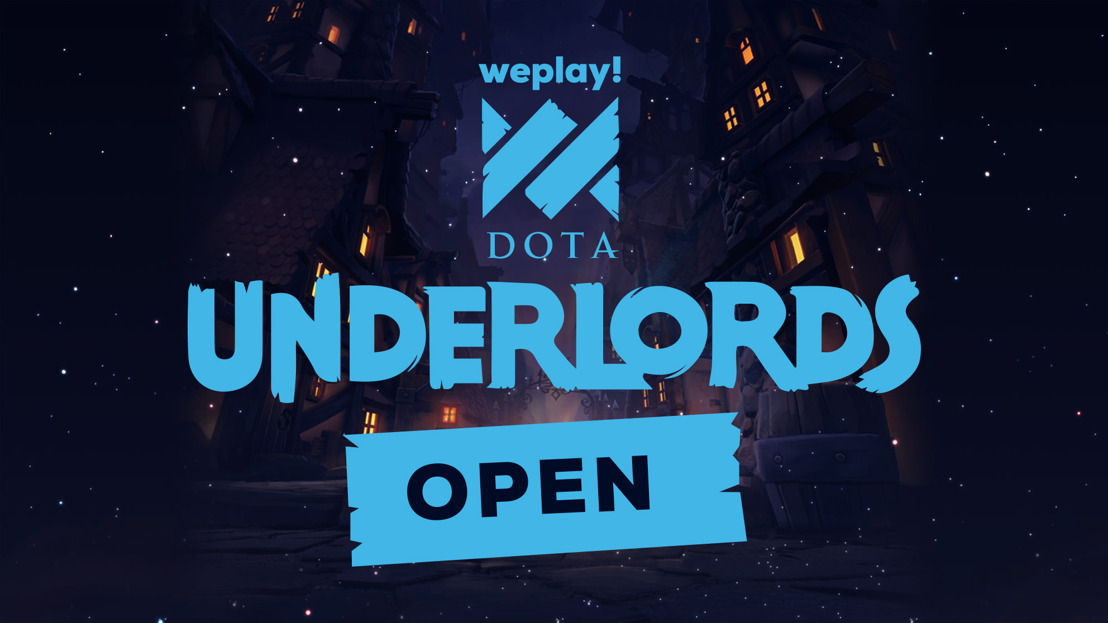 Autobattler Esportainment: WePlay! Esports announces its first open Dota Underlords tournament with a $15,000 prize pool
The online tournament will feature Open Qualifiers for all comers from all over the world and will be set in both North America and Europe time zones.
Dota Underlords fans are welcome to WePlay! Dota Underlords Open, a new $15,000 WePlay! Esports tournament that will take place from August 1st to August 4th, 2019. This event is WePlay!'s online tournament announced for Valve's autobattler.
Tournament format and details
The tournament features separate Open Qualifiers set in two time zones for participants' convenience — North America and Europe. Each region's qualifier phase will be held during the week prior to the tournament's dates (July 24th-28th, 2019).
In each Open Qualifiers round, participants play three games and score points depending on their place in the standings. According to the results of three games, the top four players get to the next round and so on until only eight players from each region remain. These sixteen players get to the final stage of WePlay! Dota Underlords Open (August 1st-4th, 2019).
The tournament will be broadcast live on WePlay!'s official Twitch channel in its finest esportainment concept. The professional English panel of talents and the concept details to be announced later.
Prize pool distribution
In the final stage participants will battle it out for the total prize pool of $15,000, which is to be distributed among four best players:
1st place: $8,000

2nd place $4,000

3rd place $2,000

4th place $1,000
More details of WePlay! Dota Underlords Open tournament will be released soon. For updates please visit WePlay! Esports website.
#WePlay #WePlayDotaUnderlords
Source: WePlay! Esports Press Office
Media contact information:
Press inquiries: press@weplay.tv
Press Room: press.weplay.tv
---
More about WePlay! Esports
WePlay! Esports is an esportainment company that combines the best practices of the esports and entertainment fields.
Since 2012, the WePlay! Esports brand has been well-known for high quality organizing and broadcasting withs in the online esports tournaments and LAN finals. This includes tier 1, tier 2, and tier 3 professional teams from the in-house studio to their own Twitch channel. In addition, to the creation and distribution of the esports content to their own media WePlay! Esports, the area of WePlay! Esports expertise lies in competitive gaming services, brands' integration into esports, and media rights sales.
By harnessing what the public is most passionate about – esports and entertainment – the company embraces the opportunities and challenges in esports that empower businesses. They thereby evolve with this valuable global audience in our modern media environment.
The WePlay! Esports mission is to develop the esports industry as a mix of esports and entertainment.
Our partners are:
Teams: OG, Natus Vincere, Alliance, Ninjas in Pajamas, Newbee, Team Vitality, FURIA Esports, AVANGAR, HellRaisers, OpTic Gaming, etc.

Talents: Darick CHARM3R Oswalt, Shannon SUNSfan Scotten, David Impetuous Panda Nolskog, Jacob SirActionSlacks Kannen, Owen ODPixel Davies, Jorien Sheever van der Heijden, Nick Breaky CPK Caras, Kevin Purge Godec, Alexey yXo Maletskiy, Yuriy Strike Tereshenko, Aleksander Enkanis Polishuk, Yaroslav Tekcac Petrushin, Anton 4liver Pavlov, etc.
Media | LinkedIn | Facebook | Instagram | Twitch | Twitter | YouTube | VK